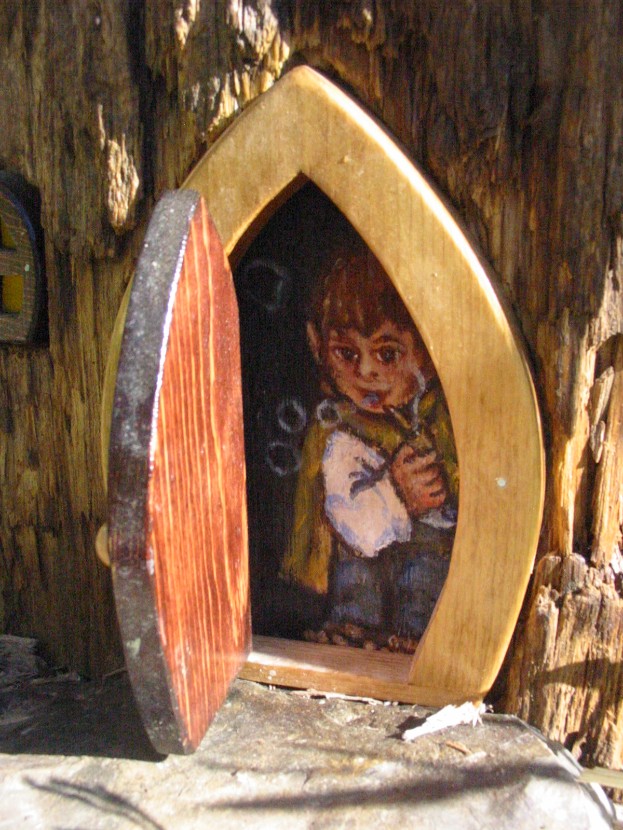 Painting for the Michael's Hobbit House project was probably one of the best jobs I had. Not only was it a fun subject matter, the surroundings couldn't have gotten better.
The Hobbit House of Montana had to change it's name when the Hobbit movie came out in 2012. Now the Shire of Montana, it sits in the Whitepine Creek valley. It is sparsely populated and a true nature spot.
The murals were designed to blend with the natural landscape and, through their whimsical characteristics, release the child within.
Every season has it's beauty at the Shire of Montana.
The (Hobbit House) shire of Montana has been featured on MTV Extreme Cribs, HGTV Home Sweet Home and Spokane's KXLY Explorer.