The chainage began in 2020 during the Covid lockdown.
I make pretty things out of garbage. The philosophy or meaning behind Chainage is symbolic for the nature of the human race to be "chained" or emotionally attached to their lifestyle systems that they have been taught. Chained to status, opinions, religious beliefs, political parties, freeways, burning fuel and on and on. No one thinks about the future of the necklace they just had to have. Most likely it will land in my pile.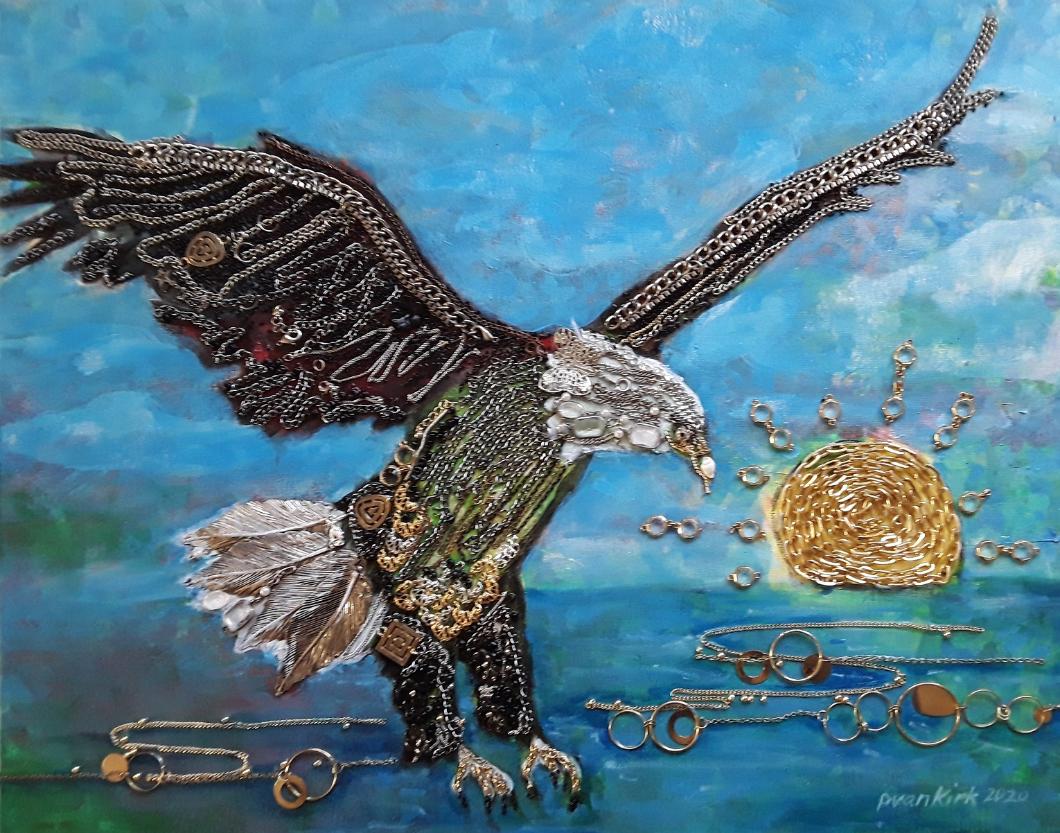 Eagle in Chains
$ 1250 USD
16x20 Acrylic and Chainage on canvas FREE SHIPPING
© Copyright pamelavankirk
During the Lockdown
$ 1400 USD
Frida Kahlo - ' feet, what do I need you for when I have wings to fly' She was confined to a bed and understands the meaning of Lockdown. Wings set us free. 18x24 Acrylic and chainage on canvas FREE SHIPPING
In the Spirit of Priya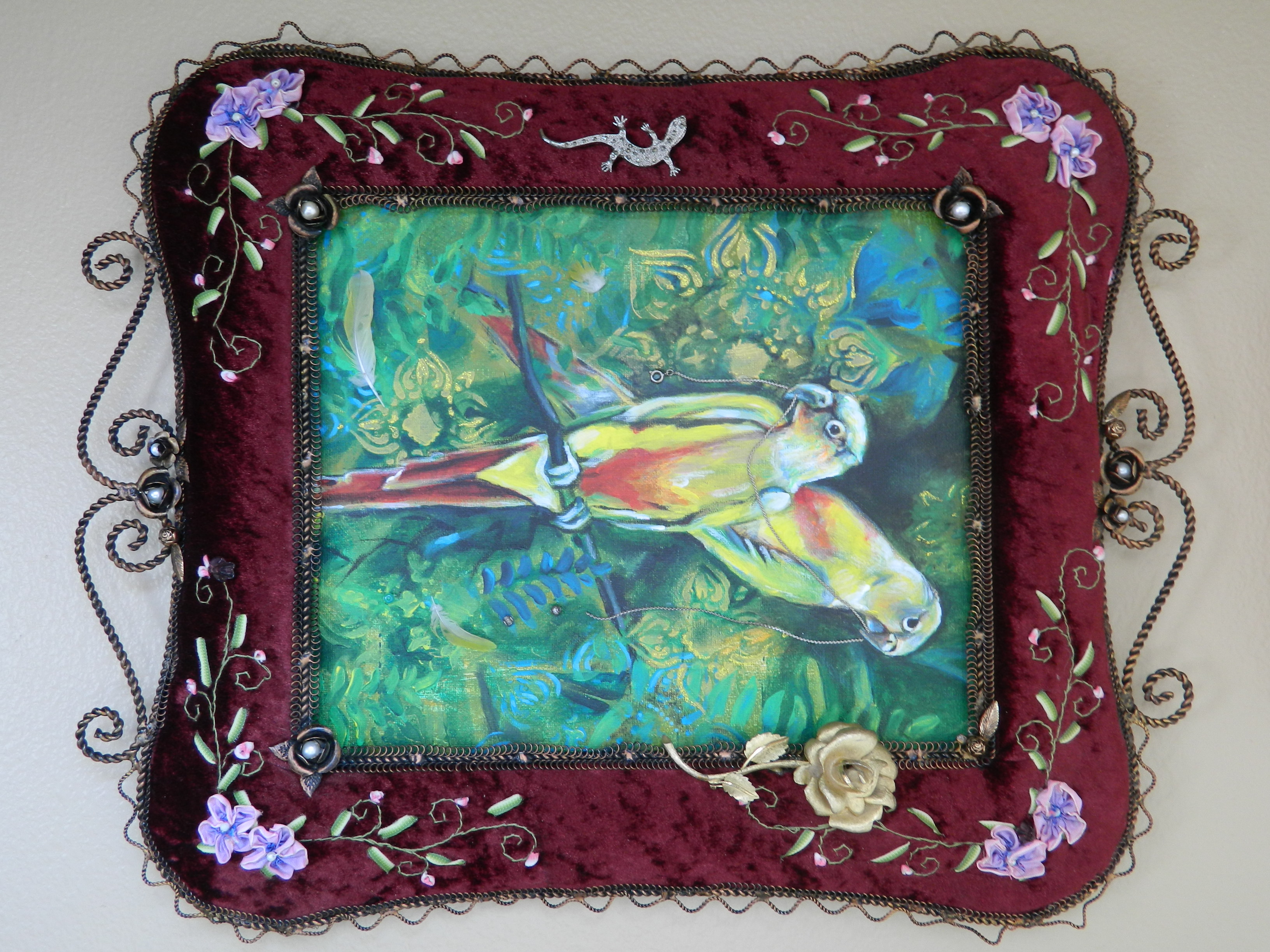 $ 1150 USD
Recycled mixed media frame with added embellishments and vintage pins. 16x20 FREE SHIPPING .